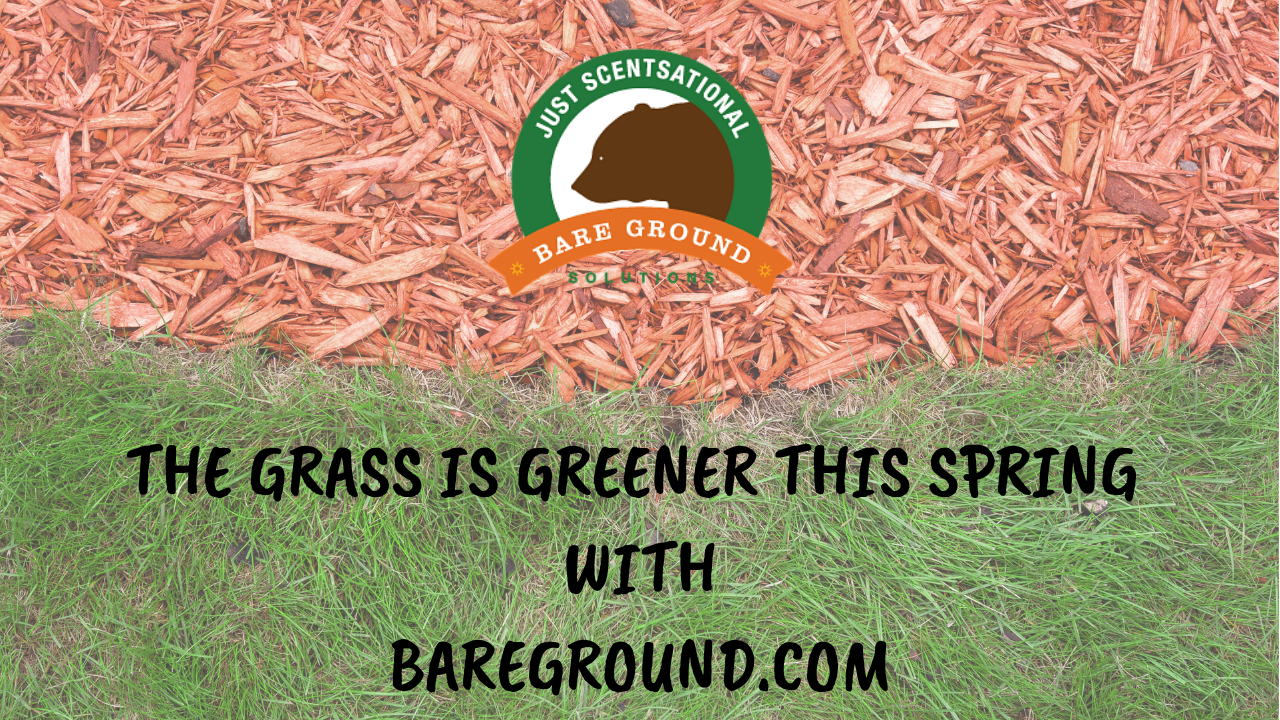 It's spring, and while baby daffodils are poking through the thawing ground, and leaves are beginning to bud, the grass and mulch are looking a little drab. This is the time of year where color starts to appear everywhere…what about our landscaping??? It's so expensive to maintain fresh mulch…or is it?
Did you know that you can color your grass and mulch???

Yes. You. Can.

Mulch and Grass colorant by Just Scentsational by Bare Ground is a super concentrated, environmentally friendly, fast drying colorant that can be applied to faded mulch and dried out grass to return its vibrant color!

Magnificent Mulch
Mulch is a staple in most landscapes, and its beauty and freshness comes at a cost. Available in red, black, and brown colors, the colorant can help reduce yearly landscaping costs by refreshing the appearance of any type of mulch and pine straw. Just spray directly on site and enjoy the look of fresh mulch – without the smell or work of spreading it right off the truck!

Green Grass
This water based, durable, safe and easy to use turf dye will turn your dormant grass back to a lush green color immediately! No more waiting for June! Used often on golf courses and other athletic fields, the grass colorant is perfect for helping trouble spots on your lawn fit in while you add seed and strengthen the area. The colorant will not flake, but rather come off as grass becomes healthy, grows, and is mowed normally.

Both colorants are the perfect speedy solution to sprucing up your property for special events, or just to enhance your already beautiful landscaping!